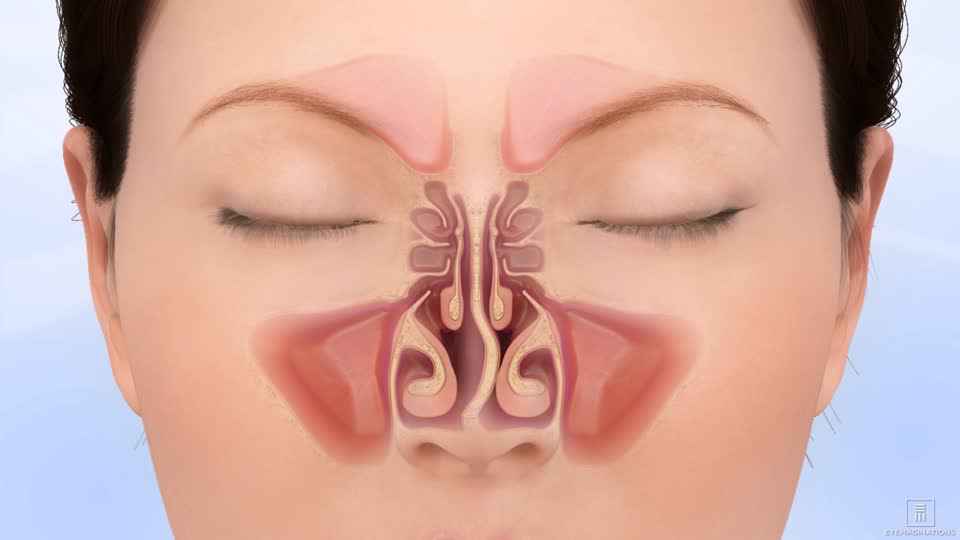 The nasal septum is the thin wall inside your nose that separates your right and left nasal passages. The ideal nasal septum is midline. However, most people have a septum that is displaced to one side, which makes one nasal passage smaller than the other. This is known as a deviated nasal septum.
A severely deviated nasal septum can block one side of your nose and reduce airflow, which can cause difficulty breathing, snoring, recurrent sinus infections, crusting or nosebleeds.
Treatment of nasal obstruction can include medications to reduce swelling and open the nasal passages. Surgery may be recommended if medical therapy is not effective.
Deviated Nasal Septum Video